Online Sports Statistics System
Sending Best Christlike Character Vote Help
(Version February 21, 2022)
This help page explains how AD's may send Best Christlike Character Award votes to the Statistician.
Choose a Division. Choose the Division first. The AD Submitting Vote and I vote for this Team as Best CCA dropdowns will be populated with only the teams in that division.
Select your team from the AD Submitting Vote dropdown.
Then select you choice from the I vote for this Team as best CCA dropdown.
If there are other Divisions that are due at the same time, go to the next section and repeat.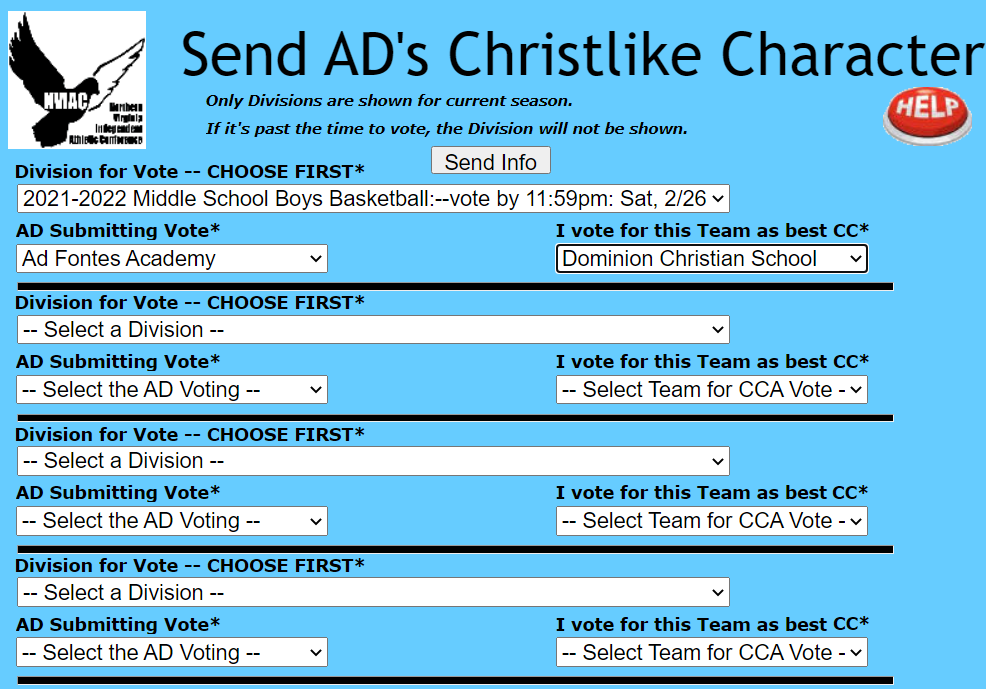 When you are done, press the Send Info button and you'll get a confirmation page: